On September 18-19, 2023, the Science of Tai Chi & Qigong as Whole-Person Health Conference, the first of its kind in the world, was held in Boston by Osher Center for Integrative Medicine, an institute under the Harvard Medical School. More than 300 people from over 30 states in the U.S. and over 10 countries attended this historical summit for Tai Chi and Qigong.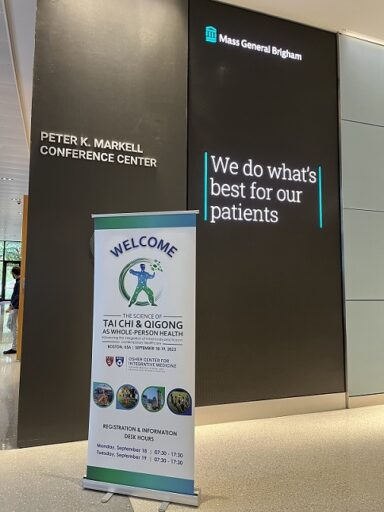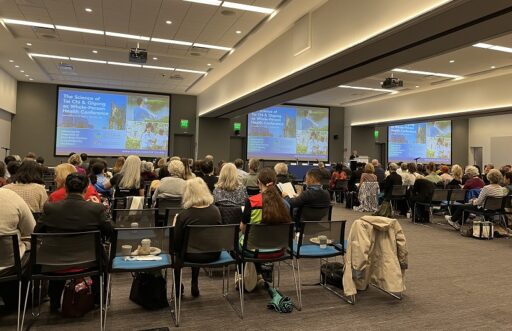 One of the ATCQA Directors, Mary Wu, felt strong energy on the site: from the speeches by medical experts from prominent organizations like NIH, Harvard Medical School and VA hospitals as well as from the talks with the Tai Chi/Qigong teachers.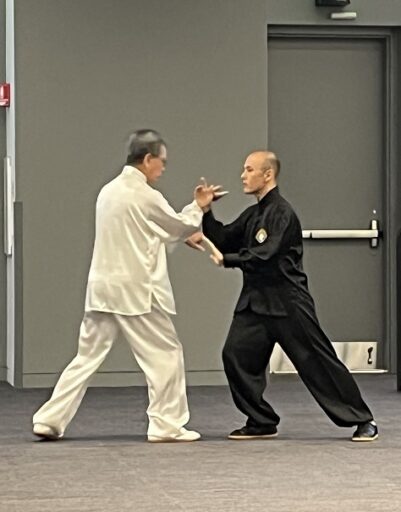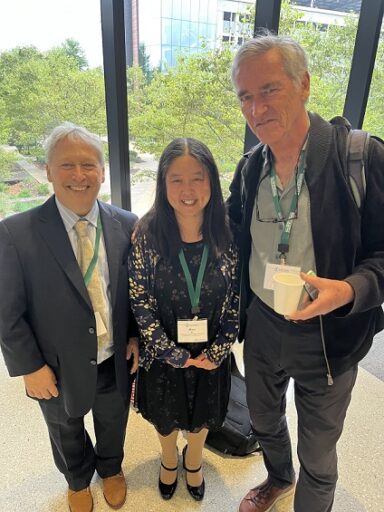 Beautiful Tai Chi performance by Calvin Chin (left), who runs a martial arts academy in Boston area, and his student.
Mary Wu (middle) with Dr. Peter Wayne (left), one of the conference co-chairs, and Dr. Wolf Mehling, who served in the planning committee.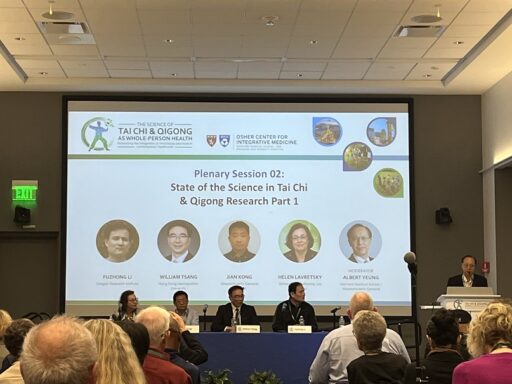 A wide range of topics have been covered in the dozens of presentations over the 2-day period, such as integrating Tai Chi/Qigong into contemporary healthcare, virtual delivery of the programs, reaching diverse communities, and how Tai Chi/Qigong instructors can contribute to scientific research.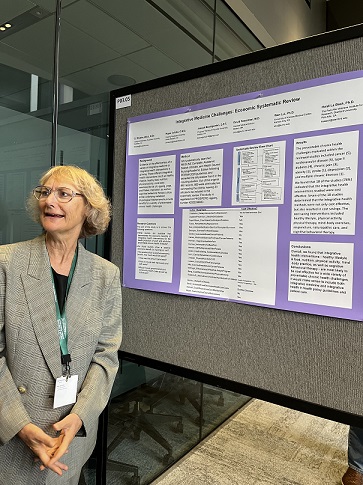 In addition to speeches, many Tai chi/Qigong programs were selected to showcase their achievements through the poster sessions. CJ Rhoads, a long-time member of American Tai Chi and Qigong Association, presented her research, "Integrative Medicine Challenges: Economic Systematic Review", in a poster session.
(left: CJ Rhoads standing in front of her poster)